About Us
Global Brain Square Inc. is a global marketing consulting firm. The following page serves as an introduction of our company containing the Message from the President, Profile of the President, our Corporate Profile, and the Access Map.
Message from the President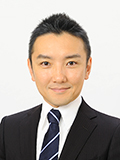 The business environment continuously evolves and product life cycles are becoming shorter and shorter because of rapidly diversifying and changing needs of consumers. Because of this, companies are often compelled to change their business processes in order to reflect the business environment, with many considering the globalization of their value chains.
I provided consulting services in the areas of Supply Chain Management (SCM), Product Lifecycle Management (PLM) and Customer Relationship Management (CRM) during my tenure as a consultant in global consulting firm, PricewaterhouseCoopers. In addition to this, I also provided web marketing and web branding solutions for clients during my time with Scient, an American internet consulting firm based in San Francisco. Through consulting projects throughout my career, I gained various knowledge and experiences, and discovered that many clients possess corporate data that are not utilized sufficiently.
From this discovery, I wanted to be able to utilize corporate data in improving value chains in order to create the competitive advantages of clients, and to realize this dream, I started Global Brain Square Inc.
The name "Global Brain Square" signifies the bright and globally-competent consultants that compose our company and the solutions created by their brains and intellect. With all that has been said, we believe that we are the best partner for your business.
President Kenichiro Iwamoto
Profile of the President
April 1998

Joined Coopers and Lybrand Consulting Japan (later known as PricewaterhouseCoopers Consulting, currently IBM Japan).
Provided solutions for Japanese manufacturing companies in high technologies, semi-conductors, automotive, and steel industries especially in the areas of Supply Chain Management (SCM) and Product Lifecycle Management (PLM).

September 2004

Joined Scient Japan
Provided web marketing and web branding solutions for major Japanese companies

February 2006

Got certification of the Postgraduate Advanced Management Program from University of Southern California Marshall School of Business

April 2008

Promoted to Executive Officer in Scient Japan

January 2009

Founded Global Change Management Solutions
Joined the global website strategy planning project for a major Japanese company
Corporate Profile
Name

Global Brain Square Inc.

Address

Kanda Ocean Building 302, 1-15-2 Uchikanda, Chiyoda-ku, Tokyo 101-0047
TEL: +81-3-5283-5760
FAX: +81-3-5283-5761
E-mail:

Founded

March 13, 2012

History

January 2009

Founded Global Change Management Solutions (Sole Proprietorship)

March 2012

Incorporation of Global Change Management Solutions to Global Brain Square Inc.

April 2013

Founded GBS Consulting in Shanghai, China

July 2013

Relocated headquarters to Uchikanda, Chiyoda-ku, Tokyo, Japan

Capital

5 million yen

Board Memebers

President Kenichiro Iwamoto

Number of employees

5

Bank

Mizuho Bank

Affiliations

International Rotary Club 2580, Tokyo Shintoshin Rotary Club